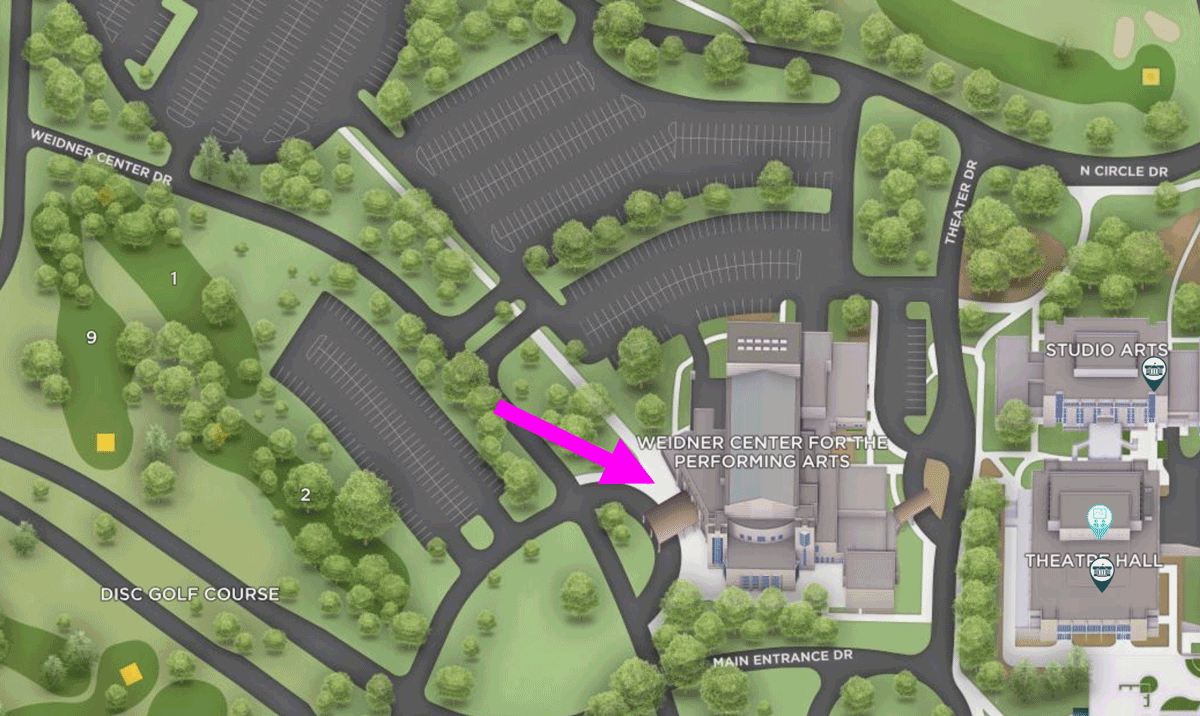 The UW-Green Bay campus is on a large tract of land, isolated from other business districts, so arranging off-campus food is NOT recommended. We are working with the campus food service to ensure plenty of options will be available during the festival, so we ask that schools patronize/support these options. More information will be shared in October.
Certain restrooms will be designated as all-gender during the festival; please follow signage and/or inquire at the registration/info tables for locations.
Prices listed are guides, and not guarantees. The best advice from hotels is to call, ask for sales and see what the best price is and what they might be able to do for you. If you are able to reserve a block of rooms, you will be able to negotiate an even lower price. Be sure to mention that you are tax exempt, and in some cases, it will help to mention that (if you are a public school) you would qualify for the state government rate. The sooner you are able to book, the better your rates will be.
Amenities Included. Bus parking may be offered at properties where not noted.
| | | | | | | | | |
| --- | --- | --- | --- | --- | --- | --- | --- | --- |
| Hot Breakfast | Continental Breakfast | Free WiFi | Exercise Facilities | Swimming Pool | Hot Tub | Free Parking | Bus Parking | Kitchenette |
Coming soon. We are working with the Green Bay Convention & Visitors Bureau on a list of lodging options with rates.