Participation Philosophy
Teachers who work with students in middle level grades are aware of the pre-adolescent need for positive reinforcement and success, as well as the inherent willingness of students at this age to try new things! It's a perfect time to experiment with activity participation.
Learning Objectives
Promote literacy: read, write, speak, and listen
Build confidence and social skills through peer support
Foster information literacy and research
Develop critical thinking skills and logical reasoning
Increase social awareness and responsibility
Provide outlet for creative expression for both gifted and at-risk youth
Conquer stage fright before fear of public speaking can develop
Explore topics of personal relevance
Extend learning in cross-curricular topics
Festivals promote individual achievement through rating and constructive criticism
Non-competitive; students are not compared to each other; they are evaluated on a rubric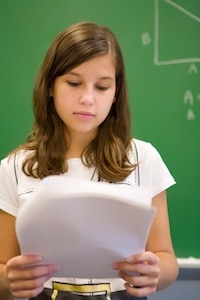 Membership
Annual dues are $150 ($100 if paid by Oct. 1).
Activities
Theatre: Schools can produce a one-act play or individuals, pairs, or small groups can participate in the WISDAA Thespys contests.
Debate: Students can participate as delegates in Congressional Debate.
Speech: An entirely Middle Level-exclusive speech series includes robust opportunities.
Film: Schools can submit any number of student-driven films (with instructor guidance).