Membership gives a school access to a supportive educator network, valuable communication from the state office, resources to help students, and of course, the ability to participate in our activities. Annual dues are $380 for high school, and $150 for middle school; a $50 discount applies for enrollment before October 1; schools may pay immediately by credit card or e-check; or pay later by paper check or purchase order. Click the "Manage/Enroll" button above; schools may pay immediately credit card, e-check, or pay later by paper check or purchase order. Not sure if your school has enrolled for the year? Check the "Active Schools" link above.
NSDA Membership Coupon
The National Speech & Debate Association (NSDA) membership provides resources, such as online videos and instructional guides, as well as coach professional development (including an online professional learning community). These can energize coach efforts with materials they might not otherwise have access to.
NSDA continues to partner with WISDAA to offer an annual membership school dues bundle. Normally, NSDA annual school dues are $149. When a school joins both organizations, it will enjoy a $25 discount with each organization, for a total savings of $50. This is a great way to explore the benefits of membership in either organization.  If you already signed up for membership with WISDAA, and decide to try the bundle afterwards, please contact us for details on how to apply a $25 credit toward State-level contest fees.
To bundle, use coupon code NSDA when joining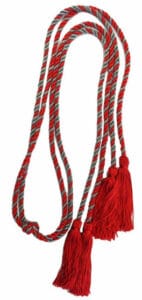 The NSDA honor society is compatible with WISDAA participation. Each time students participate in a round of speech or debate; or performs in a play, they earn merit points, which document and commemorate their participation and achievement. Earning individual student honor society membership provides students a certificate, and it allows them to purchase and wear insignia keys, graduation cords, and/or chenille letter jacket patches. In short, the honor society brings national prestige to what speech and debate programs are already doing locally.