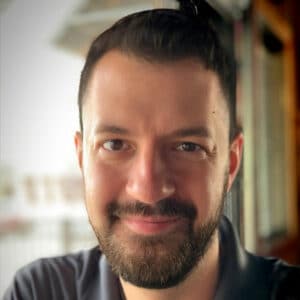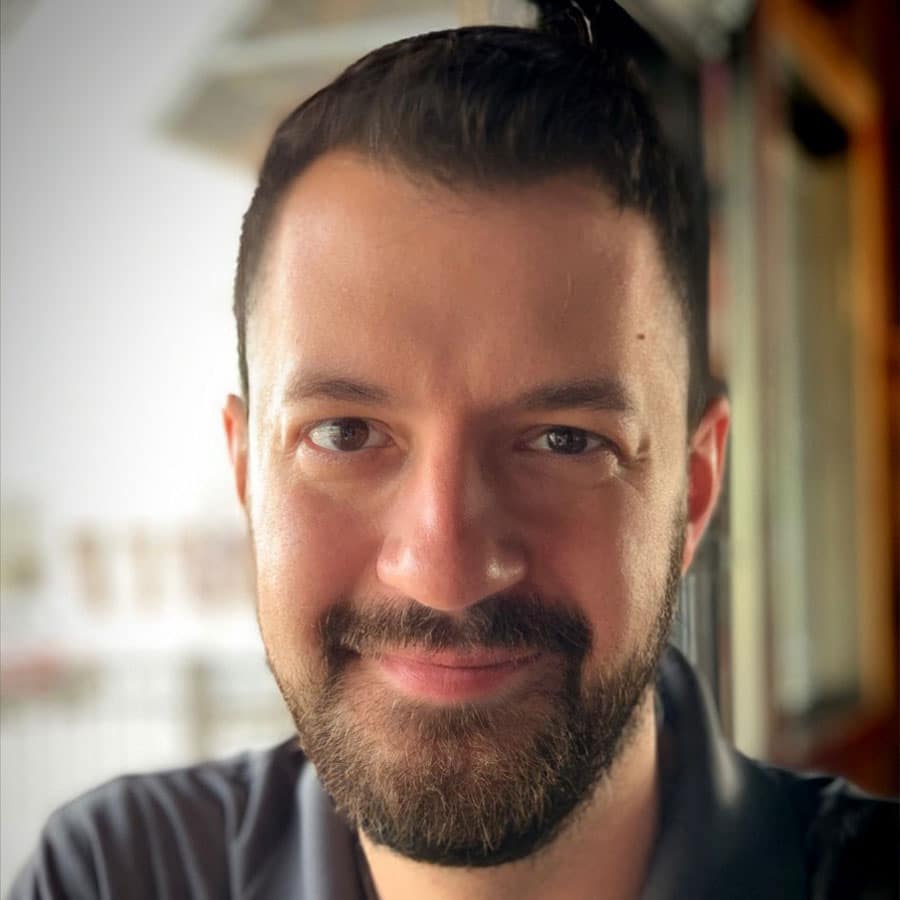 Adam Jacobi
WISDAA Executive Director
Ex-Officio Board Member, AWTE

Ralph Janes, MFA
UW-Milwaukee, Theatre Education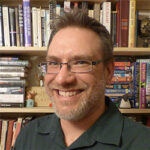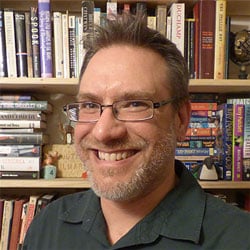 Eric Appleton, MFA
UW-Whitewater, Scenic/Lighting Design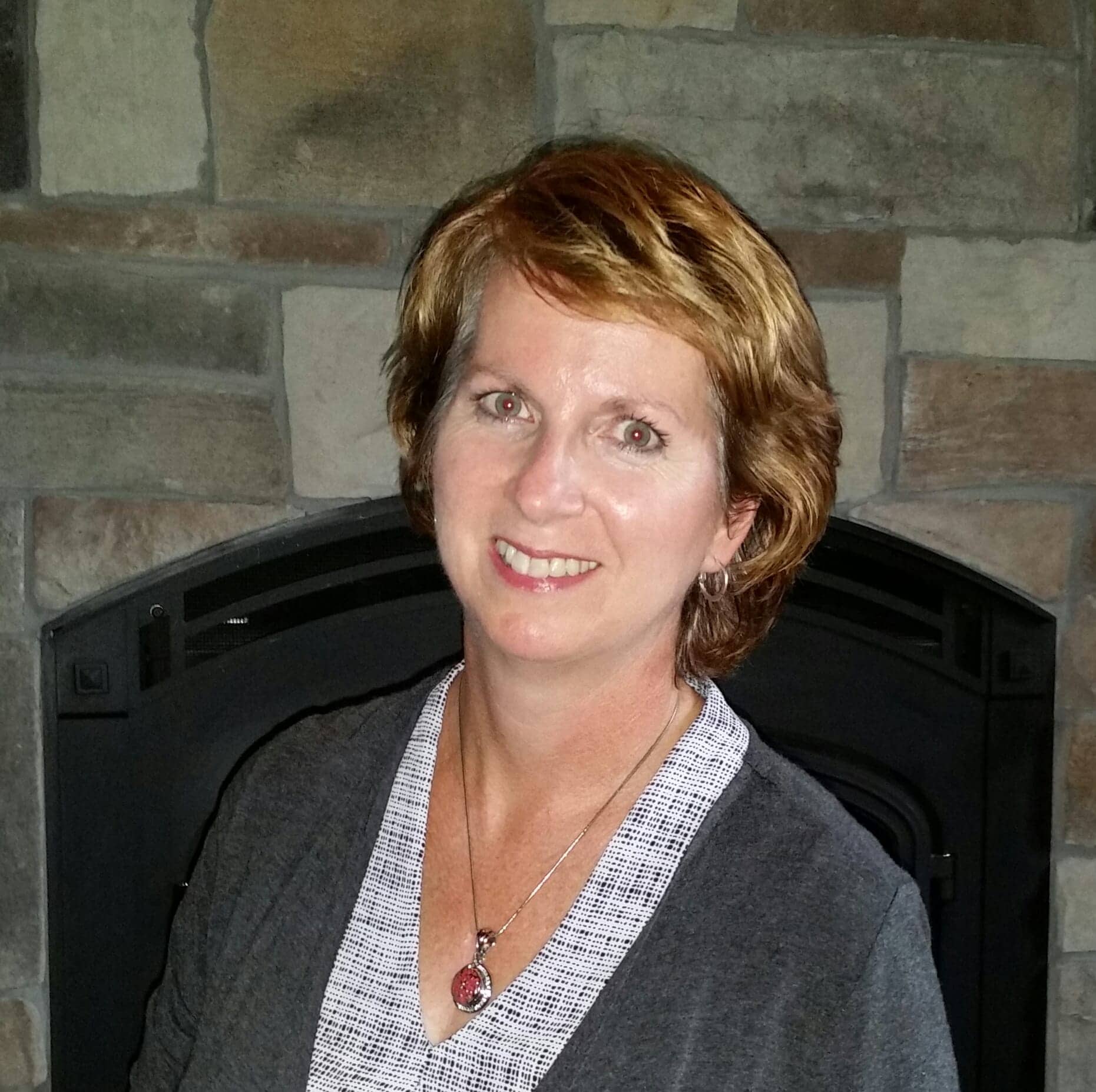 Julie Rudolph
WISDAA Administrative Assistant


J. Scott Baker, Ph.D.
St. Cloud State Univ., Secondary Educ.


Andrew Abrams has worked Off-Broadway, Off West-End, regionally and on tour as a professional director, musical director, conductor, composer and Equity actor. He is the Artistic Director of Capital City Theatre in Madison and has served Theatre/Music faculty of NYU, Hofstra University, SIU-Carbondale and Mountview Academy (London). Andrew holds a Bachelor of Music degree from UW-Madison and a Master of Arts, in Musical Theatre, from University of London-Goldsmiths. He wrote the music for the musical "But I'm a Cheerleader, the Musical" which is currently premiering Off West-End in London. He is a voice teacher and acting coach.
Christopher Andacht was WISDAA Section 5 chair, retired one-act director at Waukesha Catholic Memorial High School, and Theatre Director member of the WHSFA Hall of Fame. Andacht's commitment to theatre excellence was reflected in his summer enrichment training of high school actors using the Meisner technique, as well as his sophisticated scenery at thestate festival. Well- rounded, Andacht also was cross country and track coach at CMH, where he was inducted into their hall of fame.
Patrick Barlow is the former Director of Performing Arts at Madison College where he worked for 25 years and retired from in 2015. Patrick currently serves as the President of the Board of Directors of Capital City Theatre in Madison, Wi. and as Vice President of the Academy of Process Educators. He has served on the Alliance for Wisconsin Theatre Educators board, the University of Wisconsin Council of Theatre Chairs and as a reviewer for the American College Theatre Festival. He has earned several State Theatre Festival Director awards, the Weaver Award for Outstanding Communications instructor, the WHSFA Hall fame.
Gail Becker is a seasoned AEA performer, vocal coach, music director and instructor. Gail directs the Overture Center's Jerry Ensemble, and has music directed over 25 productions. Music directing credits: Edgewood College, CTM, Four Seasons Theatre, Oregon Straw Hat Players, Stoughton Village Players, and Madison Country Day School. Instruction credits: Capital City Theatre Conservatory, UW Madison Theatre Department, UW Summer Music Clinic, Edgewood College, Overture's Jerry Awards. Gail also works as a freelance performer and voice over artist. She holds a B.F.A. in Theatre Performance from Miami University. Learn more at www.gailbeckertalent.com and www.gailbeckerstudio.com.
Jamie Cheatham is a professional actor, director, fight director, and theatre educator. After 17 years of working professionally in New York City, he moved to Wisconsin to become  head of Acting at the University of Wisconsin-Parkside. After 10 years at UWP, he became Head of Acting at Marquette University. He is a proud member of the professional actor unions, AEA and SAG-AFTRA. He is also a Fight Director and Certified Teacher with the Society of American Fight Directors (SAFD.)  Jamie has previously taught at a number of noteworthy educational institutions, including: Juilliard, Brooklyn College, Marymount Manhattan College, American Musical and Dramatic Academy (NYC), Binghamton University and the National Conservatory of the Dramatic Arts (DC).
Michael Dorn teaches and directs at Milton High School and has been a previous member of the WITF adjudication team.

Peter Geissler has directed one-acts and high school musicals for 20+ years; 20+ of his one-acts advanced to state and received various awards. His love for one-act started when he was an actor in high school, where both junior and senior years his school received "A's" (Critic's Choice) at state. Peter taught high school drama, coached Speech for 16 years, and was a high school counselor. He has been a sectional adjudicator for over 12 years and served on the Theatre Advisory Committee for 10+ years.

Craig Ihnen has directed over 400 plays or musicals, was the head of two summer stock theatre programs, was a director and teacher for over 20 years and has been the head of the IHSSA for 28 years. Craig has also been a national leadership coach for the Educational Theatre Association, national chair for the NHFS Theatre, Speech and Debate committee. He judges plays and musicals for several state events: Wisconsin, Ohio, Michigan, Minnesota, Kansas, South Dakota, Texas, and others. He has judged national theatre events and the finals for all areas for EdTA for many years, been inducted in theatre Hall of Fames for Iowa, Ohio, Michigan and has been inducted into the National Educational Theatre Association Hall of Fame. He was presented the NFHS Citation award for outstanding work with High School speech and theatre. He has spoken at the National EdTA conference and NFHS national conferences on judging theatre events and what to look for. He has written ballots for judging of theatre events for EdTA and other national groups.

James and Jane Jeffries been a playwright, director, and producer for over 25 years. They have directed over 25 plays and were also performers and directors of interns at the Wisconsin Renaissance Festival. In 2005, they created Jest Scripts, an online business that sells their original madrigal dinner scripts to high schools and colleges. They are members of The Playwrights' Center in Minneapolis and Jane is a  member of the Dramatist Guild. Their plays have been published by five different
publishers and performed in all 50 states and in countries outside of the US, such as Canada, Guatemala, Germany, Croatia, and England.
Julie Marquardt earned her BA in Theatre at Carroll University, and a teaching degree in theatre and social studies from UW-Whitewater. She is active in community theatre in Milton and Janesville, including directing Elf The Musical at the Janesville Performing Arts Center, December 2-11, 2022.

Laurilea McDaniel is Visual & Performing Arts Facilitator for Colorado Springs District 11. Her 16th year in education, she has taught all levels, kindergarten through university. She has been active in the Educational Theatre Association (Thespians), and is Executive Director for Front Range Theatre Company in Highlands Ranch, Colorado.

Megan Miller is a proud 2014 inductee of the WHSTF Hall of Fame. She continued on to study theatre at Yale University's summer conservatory program. Megan has a degree in Economics and Media Studies from UW-Milwaukee. She is currently an actress and director based in the Milwaukee area. Some of her favorite roles include Millie in Thoroughly Modern Millie, Gypsy Rose Louise in Gypsy and Velma in Hairspray.

Chris Simonson has been longtime theatre director at Riverdale HS in Muscoda, where he also teaches music. A member of the WISDAA Theatre Advisory Board, he has been part of careful evaluation and revision of the one-act adjudication process.

Lyric Simonson is a UW-Parkside graduate with a degree in Theatre Arts & Direction and a UW-Whitewater graduate with a degree in Theatre Education. She is also a graduate from the London Academy of Music and Dramatic Arts in Classical Acting. Currently, she works at La Follette High School as their Theatre Director and temporary Technical Director.
Andrew Abrams has worked Off-Broadway, Off West-End, regionally and on tour as a professional director, musical director, conductor, composer and Equity actor. He is the Artistic Director of Capital City Theatre, a professional musical theatre company in Madison. He just premiered his musical But I'm a Cheerleader Off-West End in London.
Sara J. Griffin is an acting professor in her fourth year of teaching at UW-Whitewater. She is also an Equity actor, with over 35 regional theatre credits at places such as The Kennedy Center, Chicago Shakespeare, Utah Shakespeare Festival, Idaho Shakespeare Festival, Lake Tahoe Shakespeare Festival, and more.
Megan Matthews teaches management courses for the College of Business and Economics at UW-Whitewater, with a back ground in Arts Management and Creative Entrepreneurship. She has worked with nonprofit arts organizations in board development, planning, and community assessment, and enjoys building partnerships that bring a diverse group of perspectives together.
Ron Parker is theatre educator/director at Appleton North High School and the Renaissance School for the Arts where he teaches a variety of classes including beginning and advanced stage combat and improv. He is also founder and director of Summer Shakespeare Theatre and Improvedy, a student comedy improvisational troupe.
Simon Provan: A professionial actor for over two decades, Simon has extensive experience when it comes to acting on camera. His credits include starring roles in several independent feature films, regional and national commercials, and nearly 100 industrials. Most recently, Simon made his network-TV debut as guest star on NBC's Chicago Fire.
Trevor Rees is a professional actor, director, educator, movement/fight choreographer, and motion capture actor/stunt performer. He received his MFA from the University of Wisconsin-Madison in Acting & Directing and his BA in both Theatre and Communications from Cardinal Stritch University.
James Reilly is an actor, writer, and aspiring director living in Chicago, IL. He holds bachelor's degrees in Theatre and English from Temple University and an MFA in Acting from Northern Illinois University, where he taught Introduction to Theatre for six semesters.
Dr. Neil Scharnick is a Professor of Theatre at Carthage College in Kenosha. He teaches play analysis, theatre history, and ensemble/experimental theatre. He also directs plays and musicals and helps coordinate Carthage's extraordinary New Play Initiative, commissioning new plays by world-class playwrights every year.
Nancy Weiss McQuide,MS is an actress, director, choreographer, dance teacher, mime artist, writer and speaker, having been a Theater Educator for the Milwaukee Repertory Theater, and Artist- In- Schools for the Wisconsin Arts board, is a dance teacher at UW- Milwaukee and Concordia University, and an annual performer atSummerfest.