Thank you for agreeing to work a WHSFA contest/workshop. We are required to follow new guidelines due to state and federal regulations for paying contractors.
Log into the WHSFA website at 
https://www.wisdaa.org/account/
 (you may need to create an account if you haven't logged in since the site was reset in September of 2020; otherwise, you can have the site reset your password).
Once you log in, you will see a user icon/avatar next to the WHSFA logo. Hover your mouse over it, and from the "Tools" menu, select
"Vendors/Contractors."  
Then click the gold "
Register as Vendor/Contractor"
button, which brings you to a form that will effectively complete your federal W-9 information, as well as allow you to enroll in direct deposit for faster payment (otherwise, you may need to wait 6-8 weeks for a check by mail). If you've already contracted for another WHSFA contest this year, you do not need to complete this form again. However, you DO need to complete the form in Step 4 for EACH contest you work.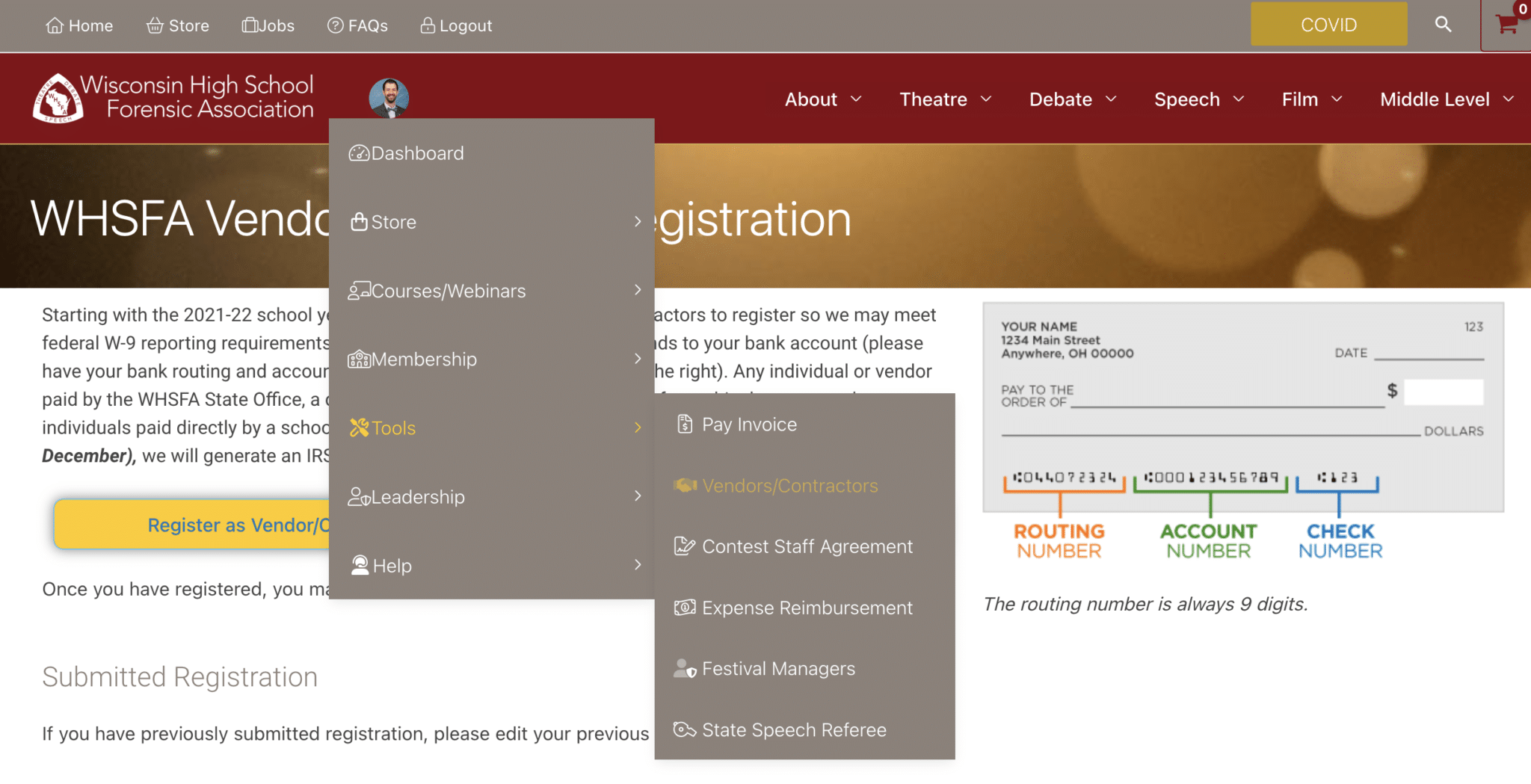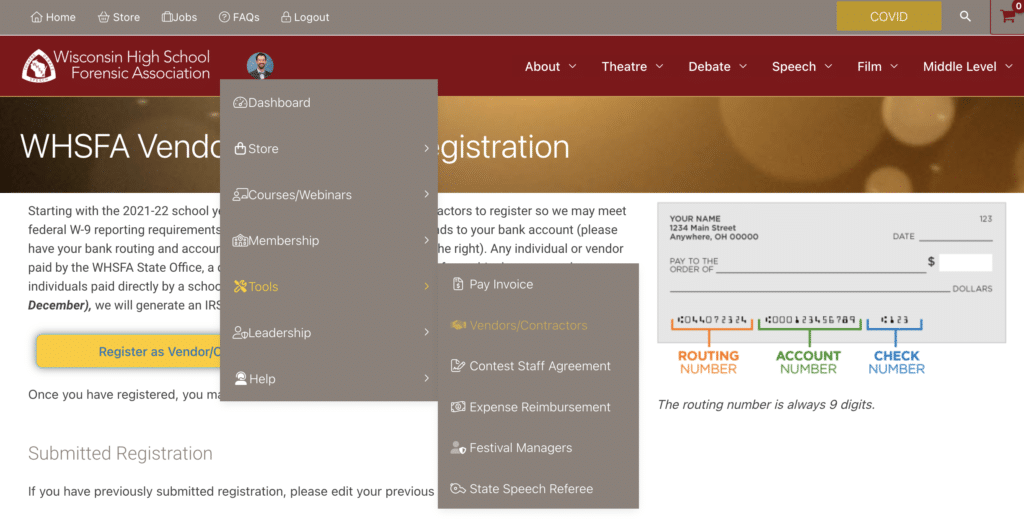 Once you complete the registration form, you then must return to the same page, and click the blue button (hidden under the drop-down menu in the image above) to "Apply/Contract for Events," and have them complete the form indicating the district festival they are working.
YOU MUST COMPLETE BOTH FORMS TO BE PAID.
Please email help@whsfa.org for assistance with any part of this process.